Reviews
We are proud of our many awards and distinctions. However, our favourite reward is the gratitude of the newlyweds and their parents.
You are my life O&J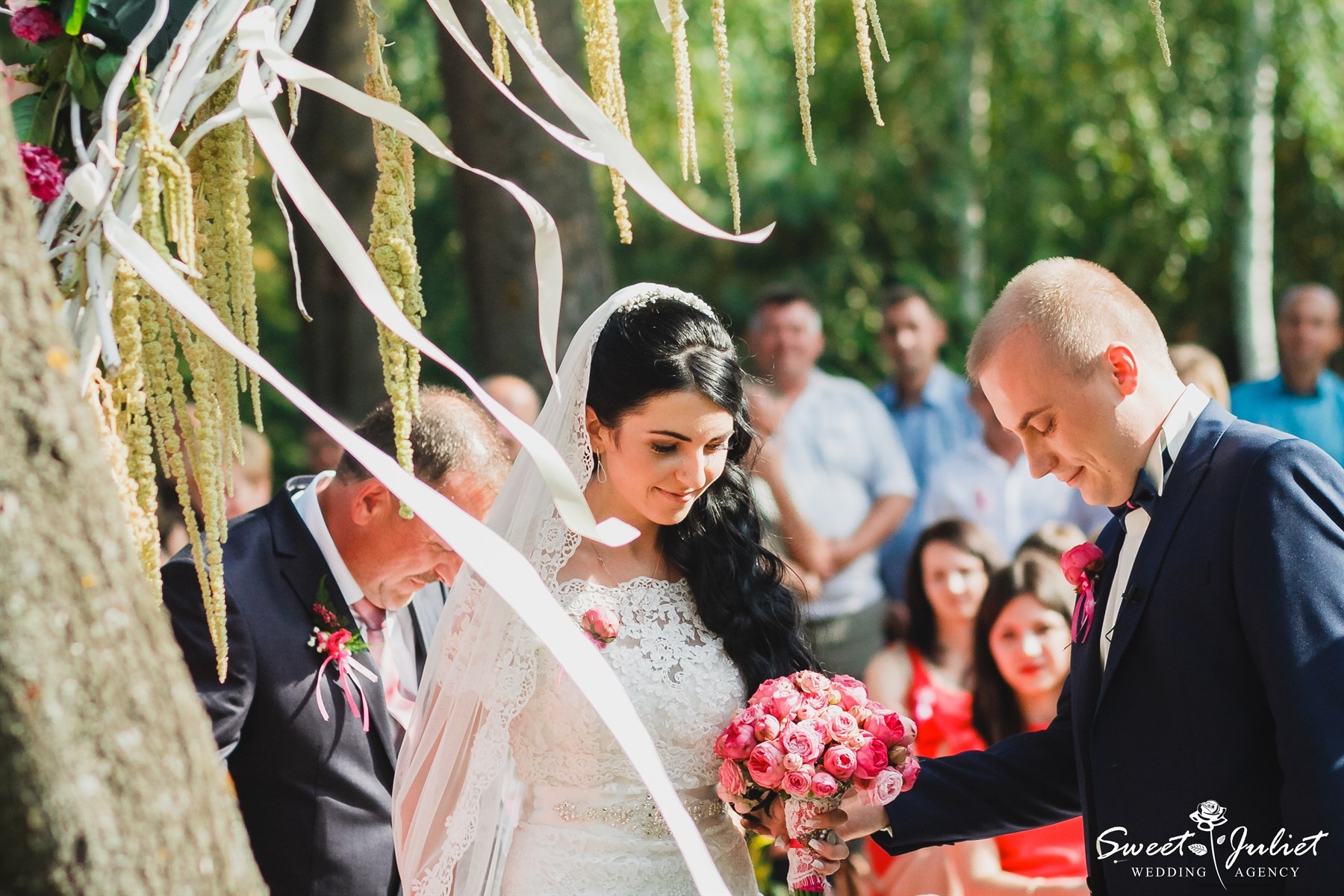 Dear Sweet Juliet. Thank you for your gift of the happiest day in our lives. We wish you even more inspiration, ideas and projects. We are sure you will create many unforgettable moments for many future newlyweds. Sweet Juliet, thanks for being there for us!
The whole world exists only for us N&A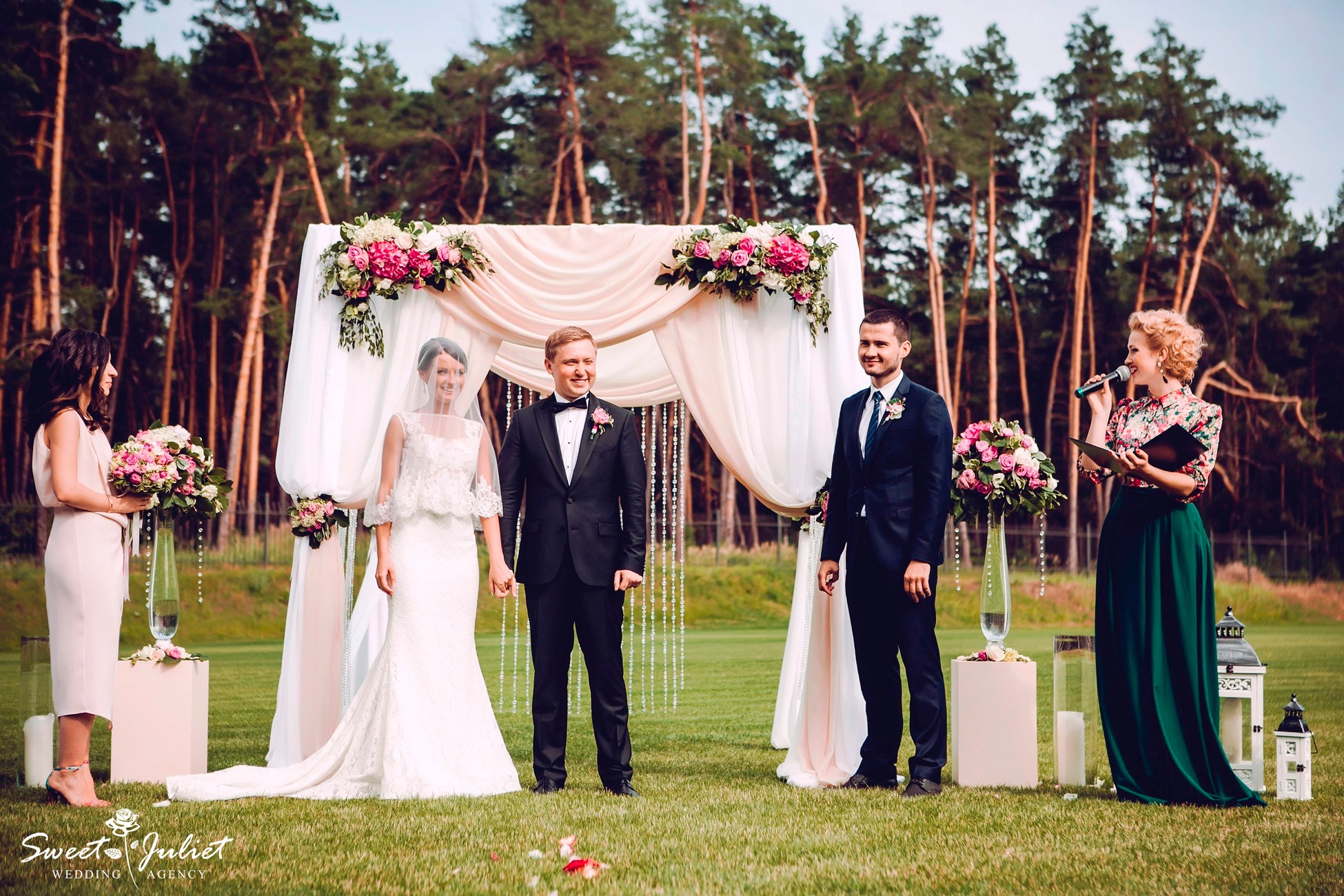 Thank you from the bottom our hearts! We are certain that we've made the right choice by choosing the Sweet Juliet agency! You helped us make our dreams come true. The wedding was just as you promised: an unforgettable fairy tale. We'd like to stress that everything went according to the plan and schedule. There were no nerves. We were absolutely calm and happy because we were sure that Sweet Juliet had everything under control. We also want to thank the florists from your agency, who also helped make our dream come true. The flower arch, under which we made our wedding vows, made an unforgettable impression on us. Many thanks to the entire team of Sweet Juliet for the best day of our lives!
Tenderness of Gżel I&V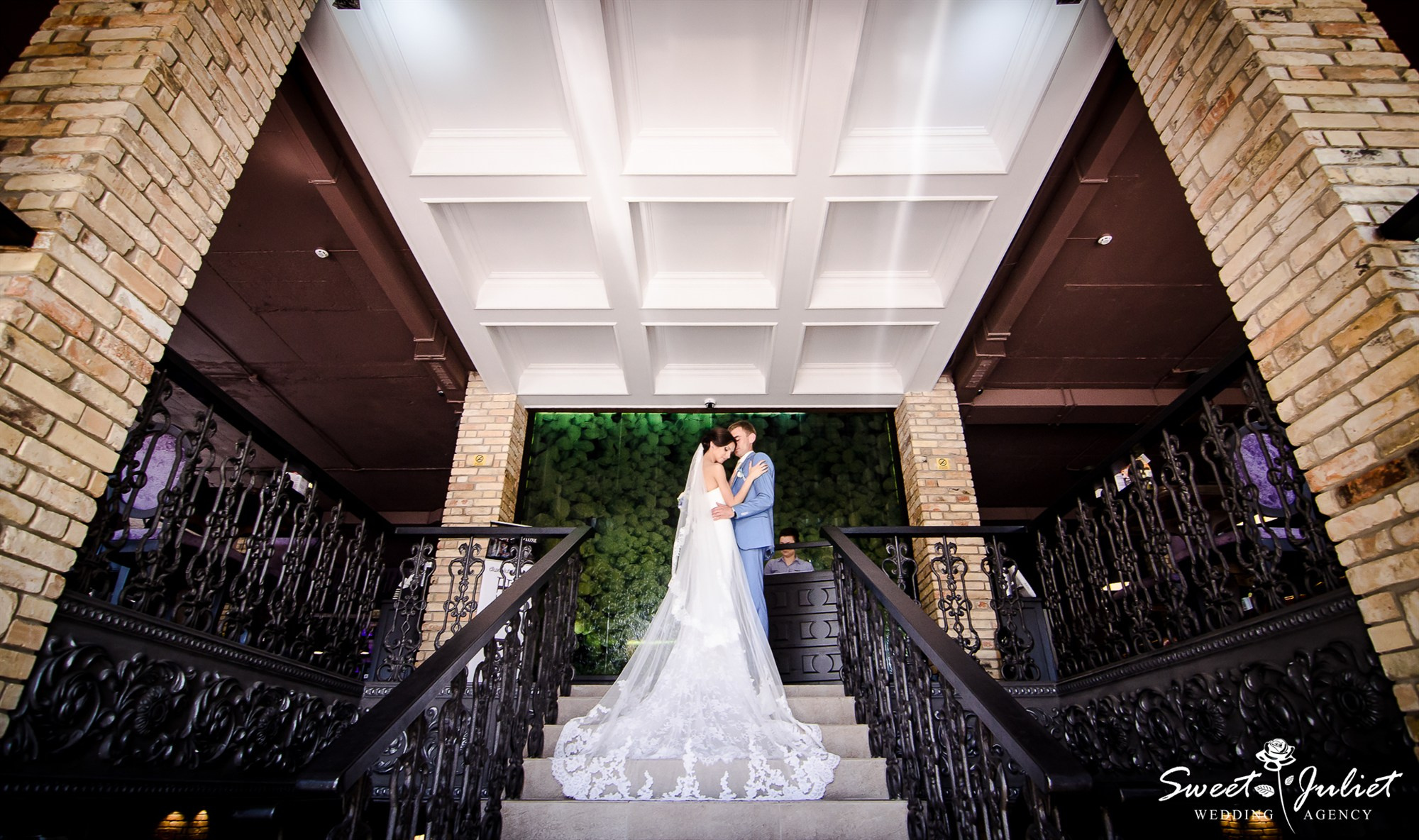 I want to incredibly thank the entire Sweet Juliet wedding planning team. I don't even know what made a bigger impression on us, our wedding day or the preparations leading to this event. Everything went smoothly and efficiently. While time had passed unnoticeably, what remains in our thoughts are the most beautiful memories from our wedding. A special thanks to our wedding planner for a pleasant surprise. The event was ever so moving and surely unforgettable.
Everything for love I&S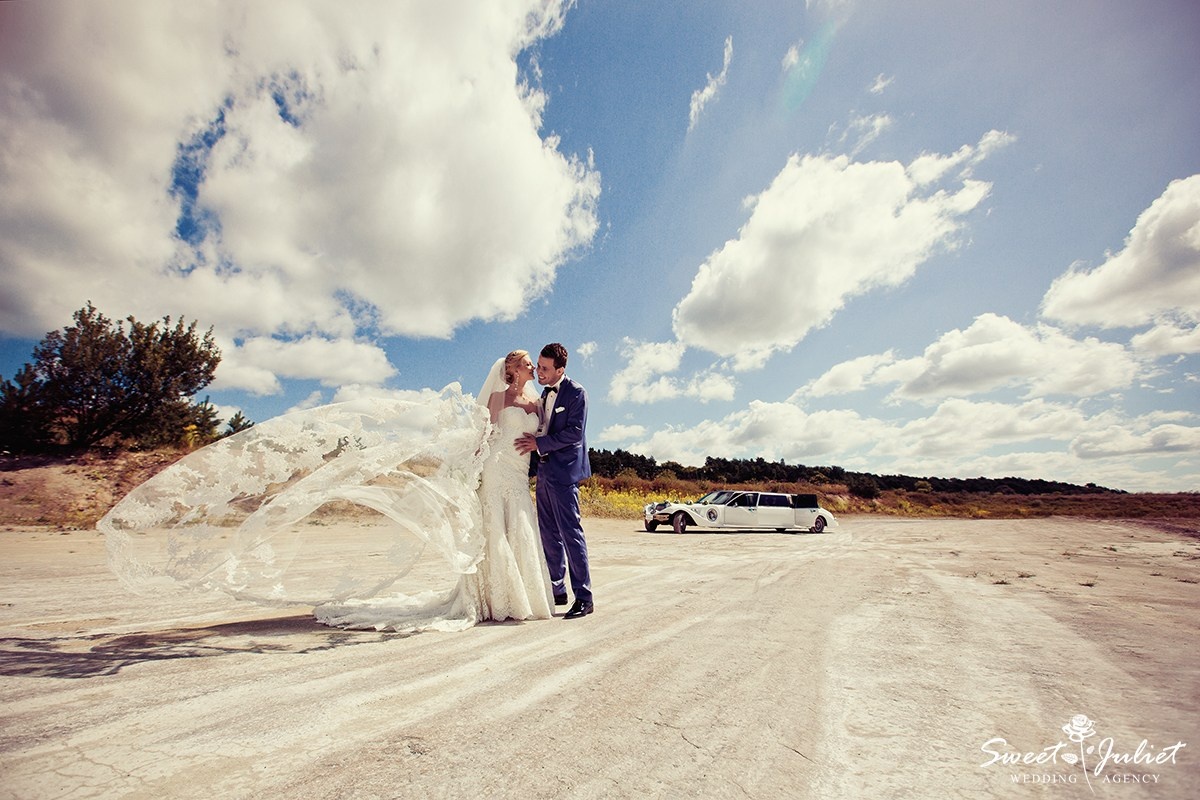 It is impossible to forget everything we experienced during our wedding. This event will be etched forever into our memory and memory of our guests and parents. They still recall this wedding and describe it as 'whoa fantastic'. We are extremely satisfied that such a 'super-mega' agency as Sweet Juliet helped us with this wedding. For sure we couldn't have organised such a perfect wedding without you. A professional team worked hard and at the same time was invisible to us so we could have fun uninterrupted and celebrate our holiday. In contrast to the newlyweds who organise their wedding themselves, we had no cause for worry, we were true and careless. We had chosen the professionals we trusted with the organisation of our wedding. They completely met our expectations. Even our wedding guests would come up to the organisers and praised them for the high quality event.
Love prevails here A&R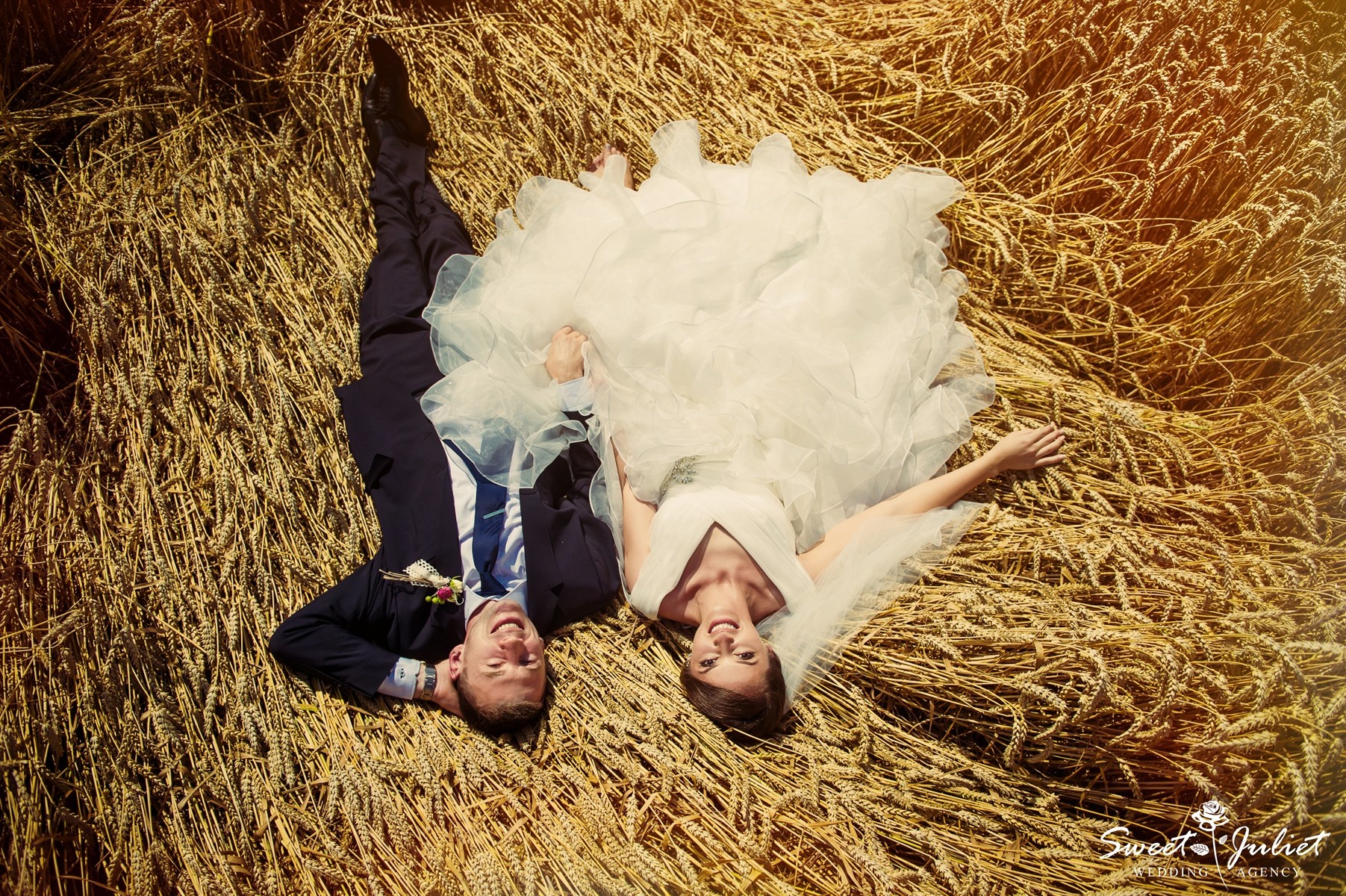 Why did we decide to choose the Sweet Juliet wedding planning agency? We're not sure. Ah yes, surely this was a strongly intuitive decision. Thank god for having an accurate intuition! We always dreamed of having a beautiful and festive celebration with our loved ones. We really wanted this big day to be romantic, moving, and shared with our family and friends. Nevertheless, our wedding day was even more amazing than we had ever imagined it to be! It was very nice to see our guests relaxed and pleased with the ceremony. At the end, they were absolutely speechless and unable to fully express their delight. We were also filled with the same emotions. Now, when we look at our wedding photos, we wish to return to this fairy tale that was especially created for us. We want to thank our wedding planner and the entire Sweet Juliet team!
10 years of love A&F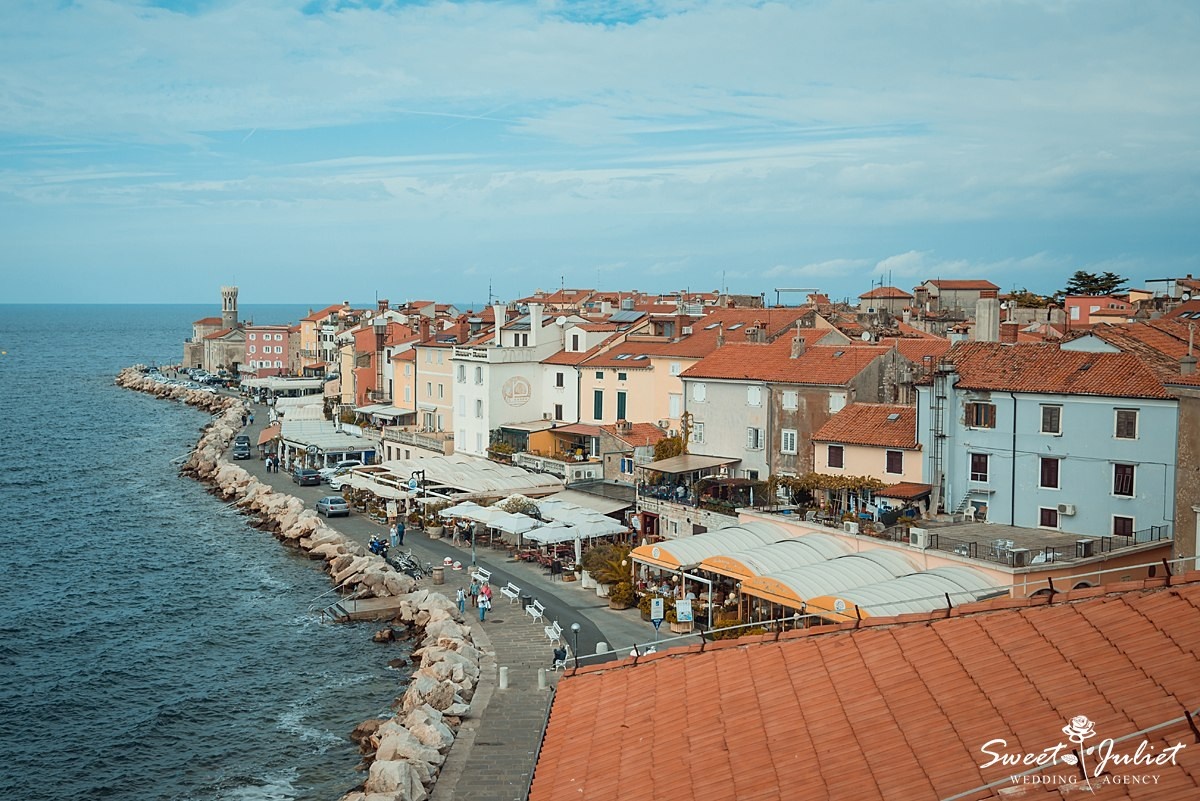 I have known my husband for years, childhood friendship grew into love. Our love story is more than just interesting. Over the years not only did we manage to form a perfect relationship, have two children, build a house but also created a big family business. While holidaymaking in the Dominican Republic, my husband surprised me by asking me to get married in a church and to organise a beautiful wedding. It was my dream! I recall these moments with admiration. On one hand I was overwhelmed with happiness, on the other hand, for the first time in years I had no idea what to begin with. But as they say there's always the Internet. Having gone through many offers, one agency's site caught my eye. It stood out with its number of offers and the guarantee of quality which I found very important. Our first meeting happened via Skype, which never discouraged me, quite the contrary, it proved my choice to be right. We had many obligations towards our guests and children, that is why the main task for Sweet Juliet was to create a real family holiday, comfortable and full of warmth and love, and at the same time joyful, grand and on the highest level. Of course, our children were witnesses at our wedding and it's hard to describe their emotions; everything on that day was pure magic. Despite the small number of guests, the wedding was lavishly organised. We were astonished by the honesty and commitment of people responsible for our wedding. We were treated in a very special way by our planners. Our wedding became their individual project unlike any other they had ever organised. Working with such people made us feel very comfortable. We were kept up-to-date about every step of the preparations and our questions were always thoroughly answered. We could still make changes and our advisors always welcomed them with a smile. The final result was the most important for us. Girls, you made my dream come true! I never thought I could be happier and yet you made it possible. Thank you so much. We wish your agency to flourish and succeed and for you to derive as much pleasure and satisfaction from your work as possible.
The story of love I&A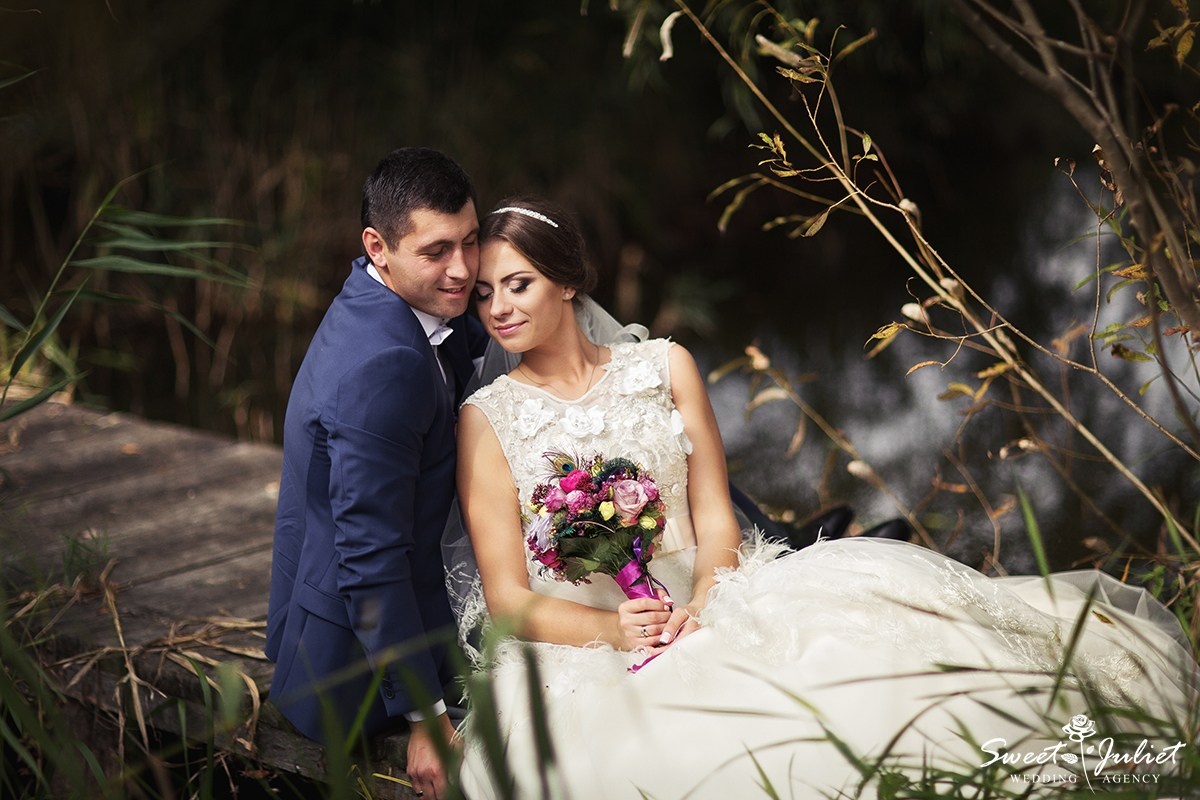 We are currently laying in the sun in the Dominican Republic reminiscing about Dad's look on his face when he heard about the peacocks we had planned for our wedding festivities. I've also never laughed as hard as I did during the comedians' performance during our reception. Ladies, this was unreal!!! When we got engaged, the first thing that came to my mind was, "Please, just not a wedding reception. We will get married in the civil registry, drink champagne with our parents and go on our honeymoon." I didn't want a conventional wedding celebration – after all, our relationship is one of a kind. However, our parents persistently repeated that we had to organize a wedding reception, and for this we are incredibly grateful today. I panicked at the very thought of our wedding reception being the same as any other. Thankfully, my trust-worthy partner was by my side, and although he was a calm person, he surprisingly found a couple of wedding planning agencies on the internet and said, "Decide!" I remember the first meeting with our wedding planner. It was so pleasant. We were assured that everything will be unforgettable on our big day. She understood us from the very beginning and turned our dreams into 100% reality. I've never witnessed such a situation, where guests did not want to leave the reception. We also didn't want this day to end. Everything was so amazing and perfect – even the smallest details! We greatly thank you for this. I've never heard so many delightful words as I did during our wedding celebration. Throughout the entire day we were filled with emotions that are still alive in our memories today. Unforgettable weddings do exist, and they are organized by the wedding planners of Sweet Juliet – of this we are convinced!
One fortune for two J&R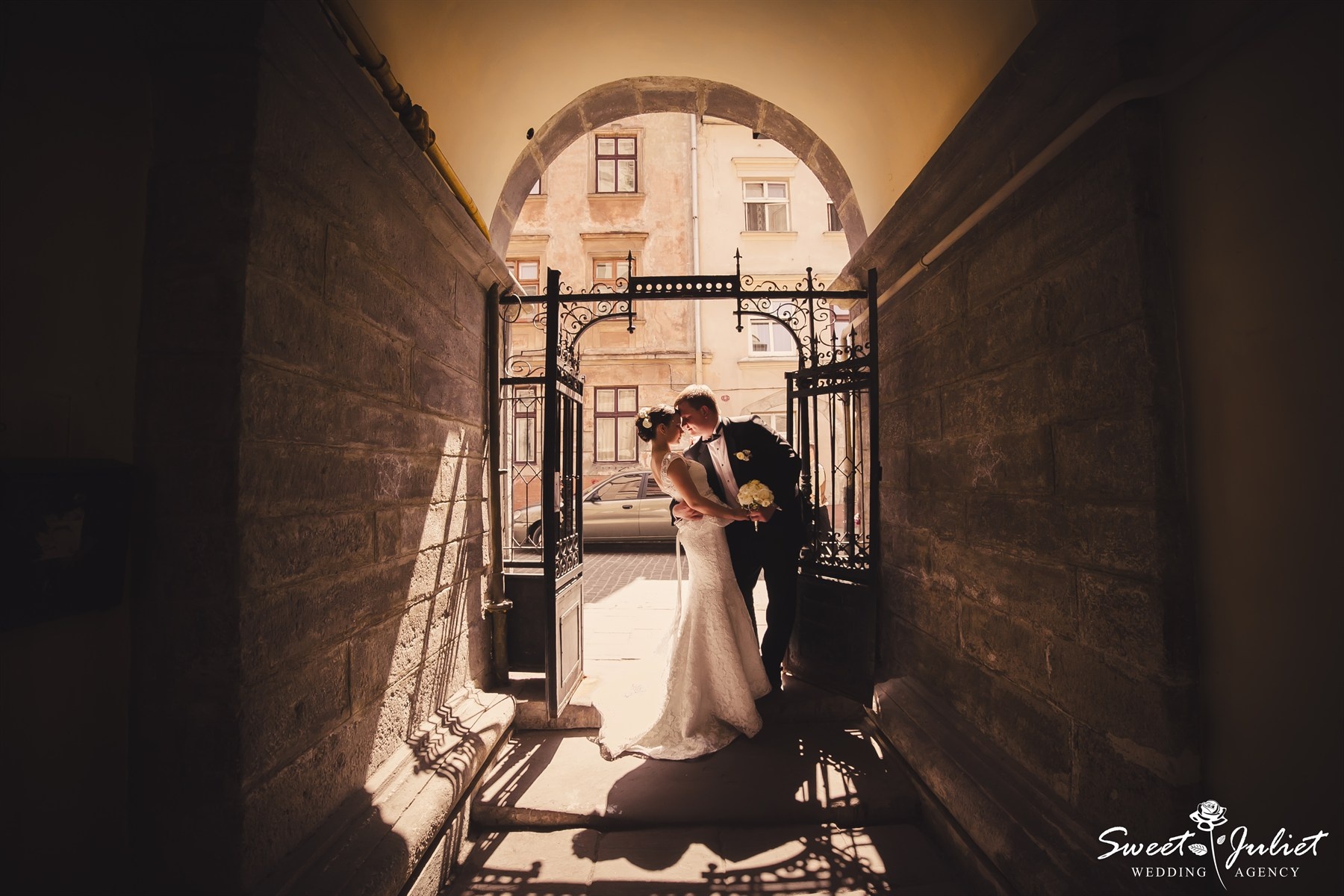 Thanks to the entire Sweet Juliet wedding agency for the perfect organisation and beautiful decorations. For all the unparalleled sensations from the wedding, especially the fire show (fireworks display) - they organised everything on the highest level. At first we couldn't even imagine that everything we had dreamt of could come true, but it actually happened. We are on our honeymoon now, but there is no day we wouldn't get an email from our friends and family full of vivid memories and gratitude for this unique holiday. We address all those words to our organisers - Sweet Juliet the wedding agency.
Believe in a fairy tale E&R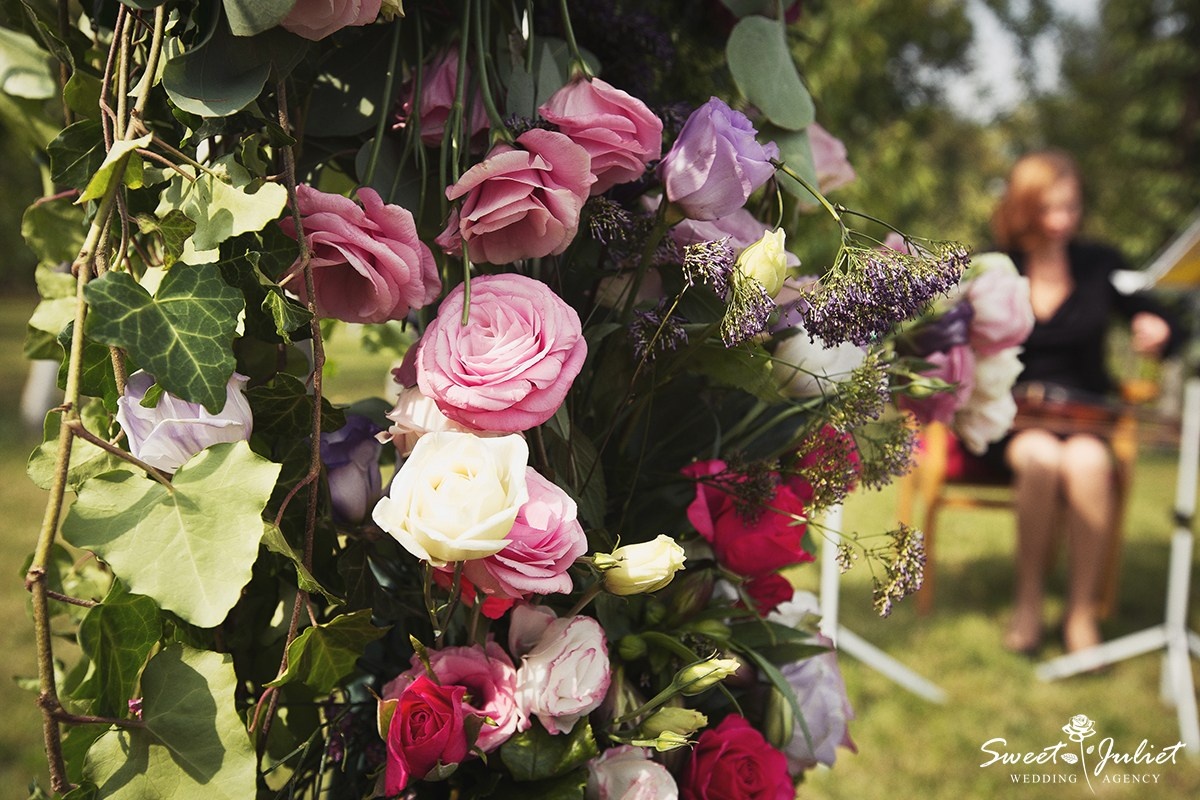 From the bottom of our heart we want to thank Sweet Juliet agency for organizing our wedding ceremony. We will always remember this day as the happiest, unforgettable and unique. When we started preparing for the wedding there was only one thing we knew: it had to be perfect and ideal for all the guests. It is not some ordinary holiday, but one of the most moving events in the life of an enamoured couple. We wanted our wedding and the reception to be romantic and like in a fairy tale. With such a vision we came to the agency and presented our expectations. Now, taking everything into consideration that's exactly how it was. Our wedding has become an unforgettable event both for us and our parents and the guests. It's been almost a year and everyone still recalls it was the best ever. Many people work on a beautiful wedding and professionals from the Sweet Juliet agency worked on ours. Watching the pictures and the film made on that day, we experience this event again and again. We had great atmosphere, humour and contentment of our guests all because of the Sweet Juliet agency.
Love is a symphony M&M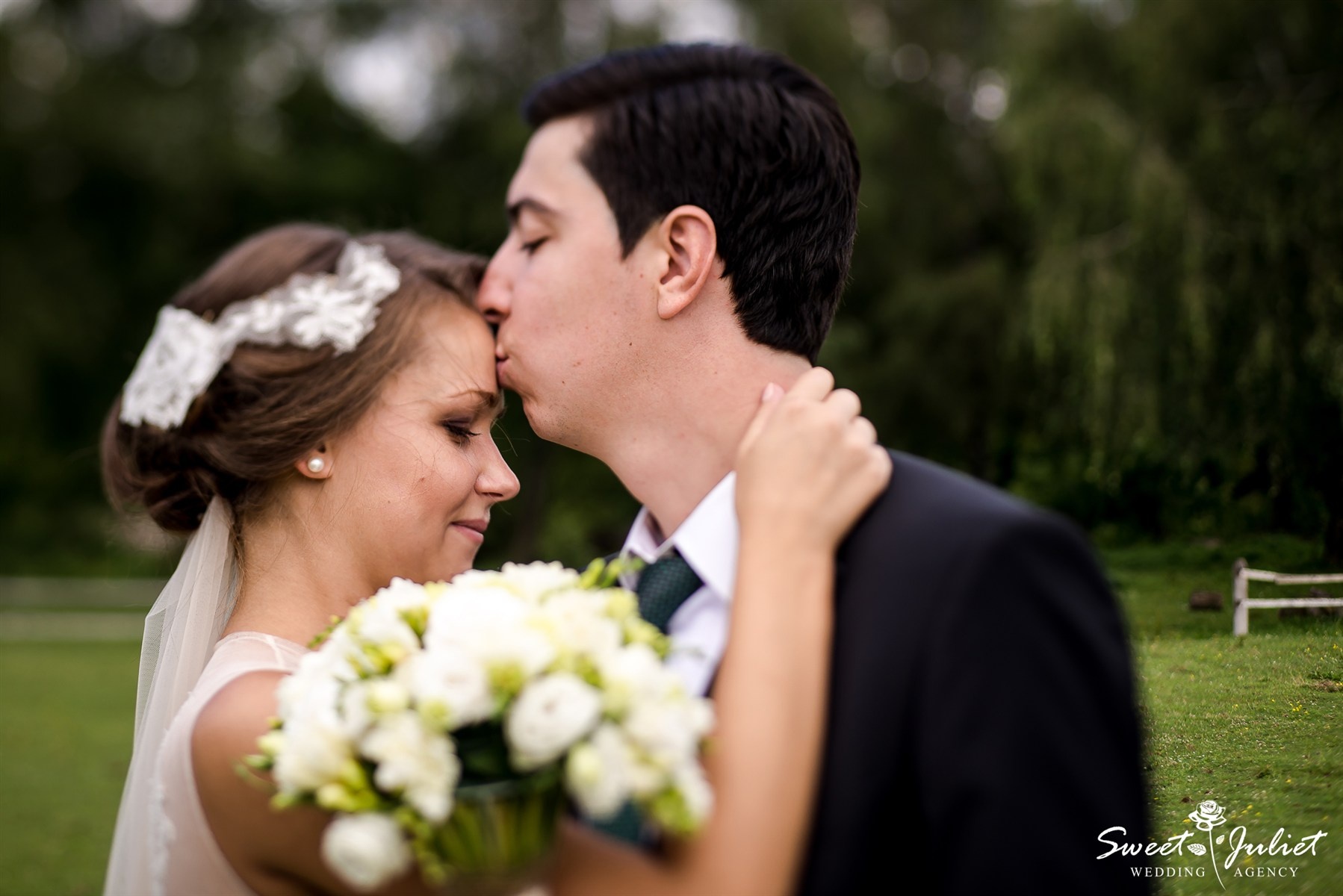 We were so lucky to experience the professionalism of the team of the Sweet Juliet wedding agency. When you have no idea how to start your wedding preparations, just contact Sweet Juliet. Patient consultants always answer your every question. It's quite nice to be able to rest on the day of your wedding, to cherish every important and beautiful minute of it without worrying about the details of the ceremony. Sweet Juliet takes care of every detail and every guest, and sees to every attraction. This wedding was a holiday for us, full of positive emotions without panic or nerves. Thank you, Sweet Juliet.
Sincere feelings V&V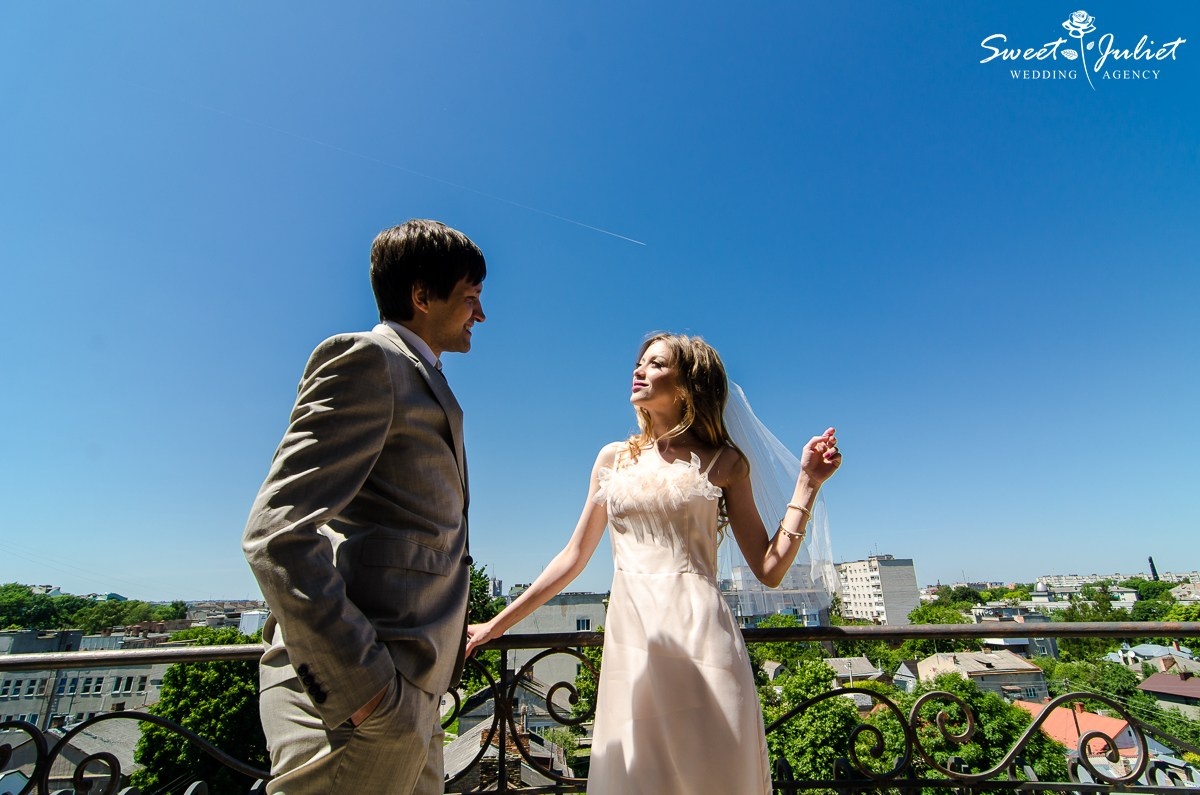 Do we need a wedding planner? We kept asking this question ever since we decided upon getting married. To be honest, I had my doubts. I thought everyone organised their wedding on their own so that was how we were going to do it. It's not difficult to order a photographer, video and a restaurant. Why a wedding planner? However, the thought of organising the wedding all by myself kept haunting me. So I decided to meet a wedding planner from Sweet Juliet to see the difference between my vision of the wedding and the vision of the professional. And that is the first right decision to ask for advice someone who is in the wedding business. When I told the planner examples of what we wanted in our wedding, she went into details and then I realised it would be too hard just for me as I didn't even have enough helpers. We are not the kind of people who would burden friends and family with their wedding issues. It was decided. We needed a planner. And that was the second right decision we made. We didn't want to interfere into the wedding organisation, we didn't have the time to appear at a restaurant or choose the details such as flowers matching my manicure. I just knew I was not entirely sure what I wanted which meant making choices infinitely. I was sure only about one thing, the flowers: I wanted peonies. That's why the choice not to interfere into the organisation was the right one and let us stay calm. Sweet Juliet agent was solely responsible for organising everything and rarely bothered me online only. On the day of our wedding we were like guests on our own holiday. You can't imagine this incredible feeling. You don't have to think if everything goes according to the plan. We were resting. Towards the end of our unforgettable day I noticed that this entire orchestra was conducted by just one person: our planner. Moreover, the organisation wasn't over on the wedding day. In the beginning we didn't even think about it. Settling accounts with subcontractors was also the agency's job along with photo and video. We are so grateful to the entire team working on our wedding, Sweet Juliet the wedding agency for making our day special. Thank you for your professionalism and tact towards us and our guests. We loved everything, you're the best.
Je t'aime I&A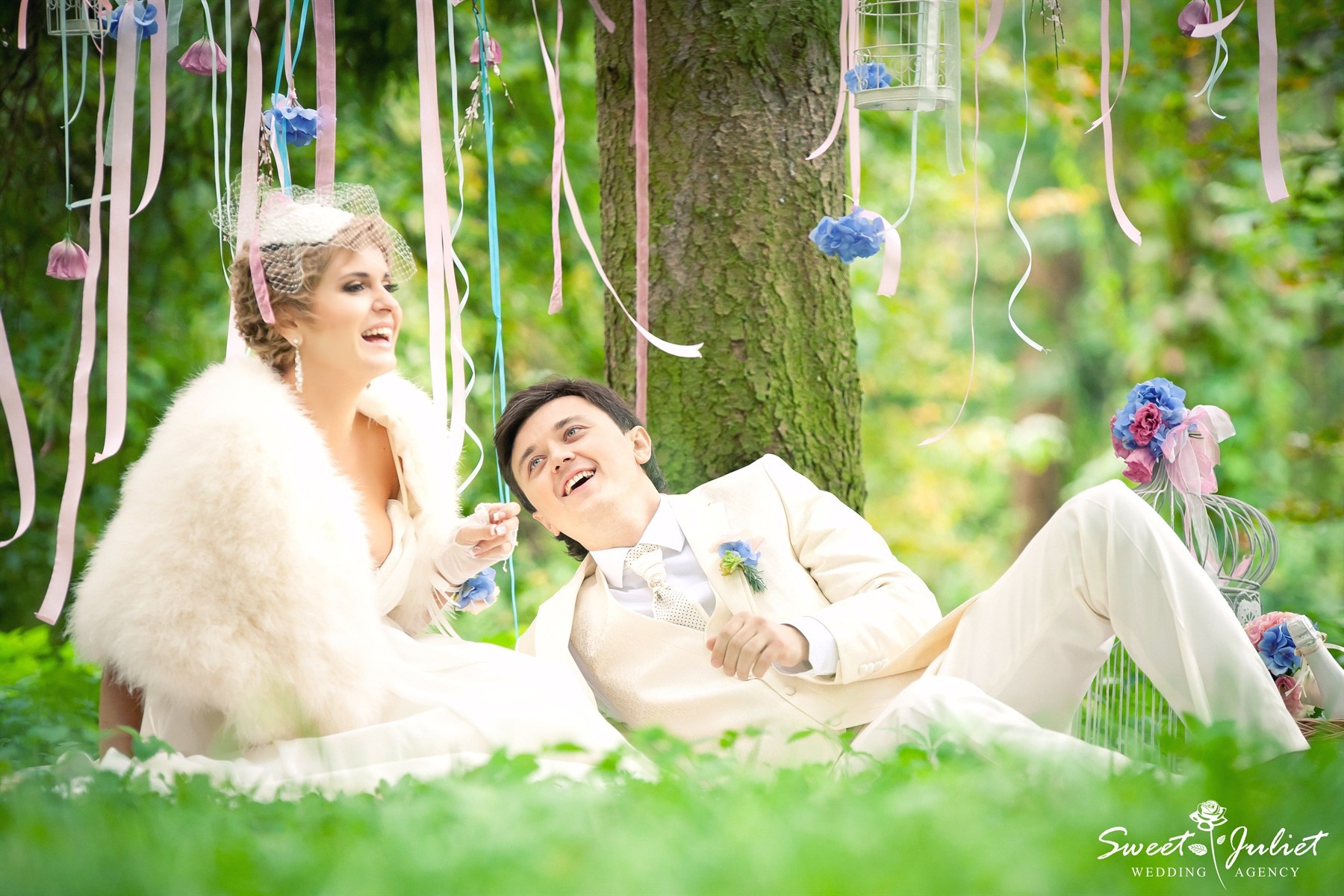 Thanks! You created a truly exquisite holiday for us. If we had to go back in time, we wouldn't have changed a thing. We were quite impressed by your responsibility, professionalism and commitment to our wedding. We are utterly satisfied with the work of your team. Especially with the plethora of positive emotions and incredible thrills we experienced. We wish you great achievements, unstoppable growth and progress, love and harmony!
Feelings know no limits I&P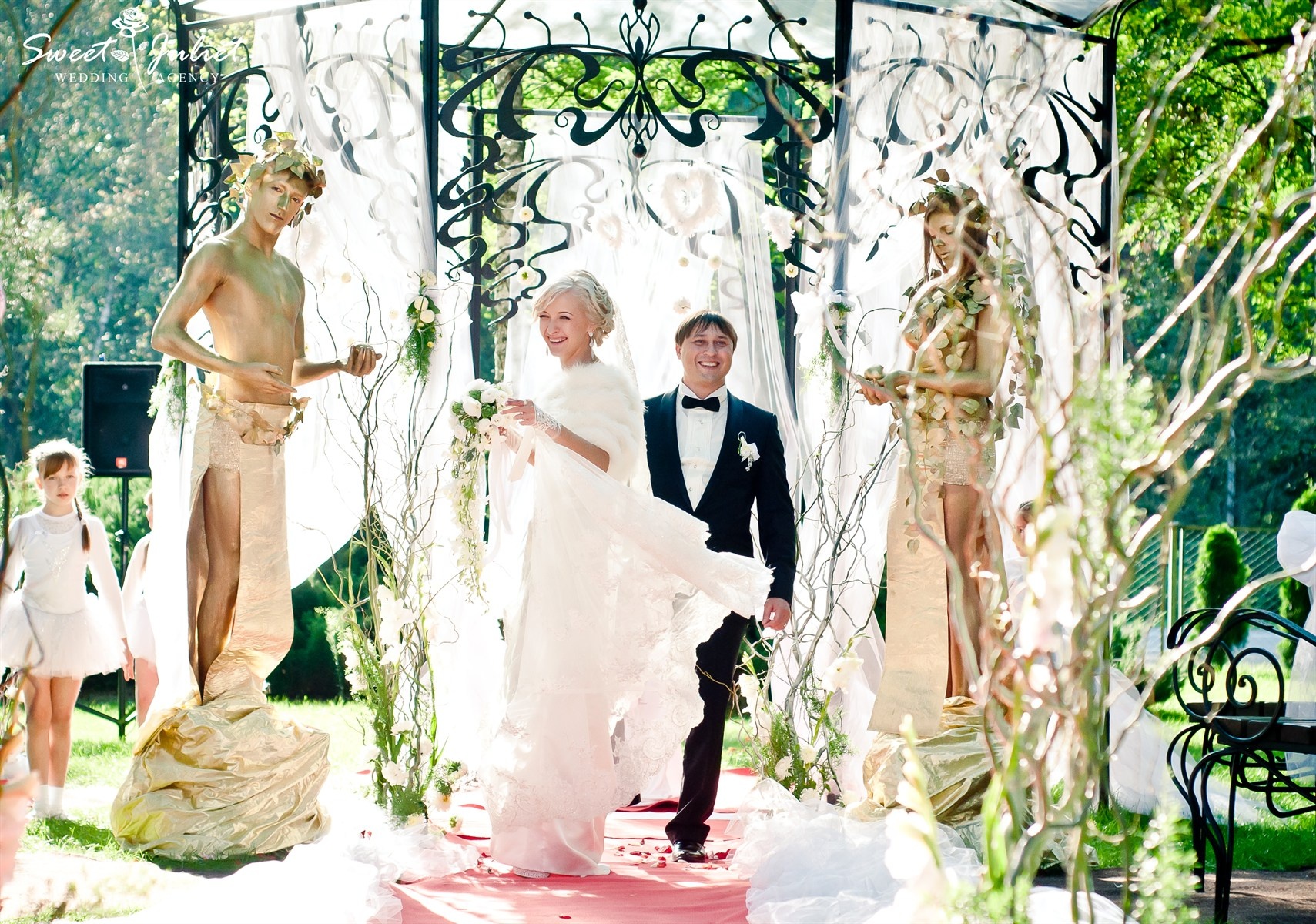 When we were planning our wedding, I was quite worried, because I looked at my friends' prior experiences and I knew what the preparation process meant for the newlyweds. There so many tiny little details that a bride-to-be has to deal with on the very day of her wedding. And I just wanted to be the happy and beautiful bride that day. After meeting the team of Sweet Juliet wedding agency I knew from the beginning that they were the perfect people to organise the wedding of my dreams. Their most important gift was the certainty that everything would go exactly as planned. On this special day we cherished every moment of our wedding and I really want to say thanks to the wedding planners from Sweet Juliet. Professionalism, cordiality, understanding - that's how I can describe the agency simply made for creating the most beautiful weddings. We adore you.